Video Tour
Showing you what to expect at Banner Children's Urgent Care
Watch with your child as Enoch is treated for flu-like symptoms and Lillyana gets an X-ray and splint for her sprained wrist.
Insider Tips
Know when and where to go, plus how to prepare
Sensory Scale uses 1 - 10 scoring, with 10 being maximum sensory input.
Check-in online
Click the Tempe or Gilbert links below to save your spot and save time by checking in online.
Bring headphones if you'd like
Some machines beep and other patients may be making noise.
Stuffed animal friends welcome
Bring a toy, stuffed animal, or blanket to stay busy and warm while you wait.
Urgent care hours
Banner Children's Urgent Care locations are open from 3 - 11pm on weekdays, and 8am - 4pm on weekends.
Translators available
TV monitors are available on request with live translators for ASL, Spanish, and many other languages.
Ok to sit with grown-ups
Patients can sit on the exam table or with grown-ups if they're feeling nervous.
Digital Guide
For communication and added support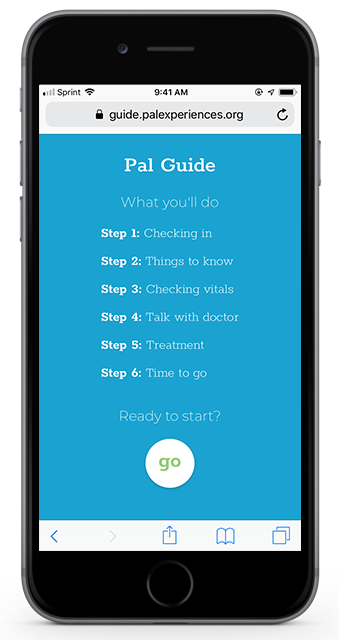 Use our step-by-step approach to guide your visit
Watch segments from the video tour to reinforce what you learned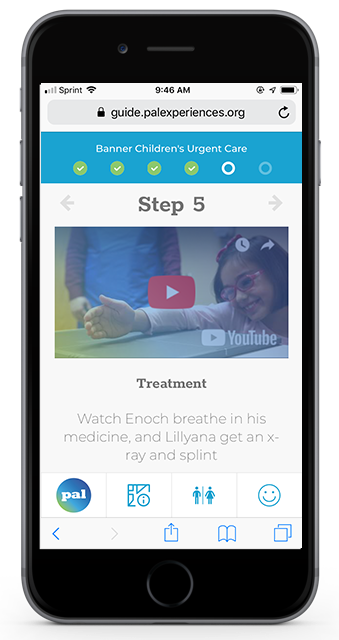 Watch certain parts of the video if you don't have time for the full version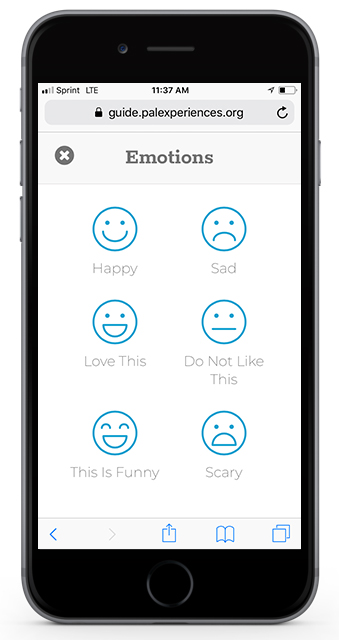 Use these picture icons to tell the medical staff how you feel
Click to open the Pal guide