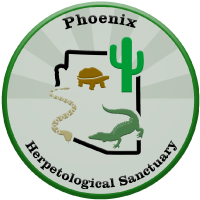 Video Tour
What to expect when visiting the Phoenix Herpetological Sanctuary
Follow Mr. Mims and his class as they explore the Phoenix Herpetological Sanctuary. Watch with your class or family to see what it will be like, talk about what to expect, and plan for any potential sensory challenges.
Insider Tips
Know when and where to go, plus how to prepare
Sensory Scale uses 1 - 10 scoring, with 10 being maximum sensory input.
SO much to see!
The Phoenix Herpetological Sanctuary has public tours that include areas not seen on the field trips! Check out their website for times.
Visit the animals home
You may see flies buzzing around and smell the animals food. All of these things mean you are in the animals house - cool!
Opportunities to touch the animals
You may get to touch an animal, like a tortoise or a snake, but only if you are told it is OK by a staff member. Hands to yourself otherwise :)
Part of the tour is outside
Plan for the weather! About half of the tour is outside. Bring water, wear closed toe shoes and remember to take breaks in the shade if you need to!
Chickens!
Some cute chickens roam about the Sanctuary. Enjoy looking at them but please do not chase - it scares them!
Did you know alligators can make noise?
The staff at the Sanctuary are all super passionate and knowledgeable about reptiles. Ask them your questions and watch them care for the animals - it takes special training and a lot of work!
Digital Guide
For communication and getting around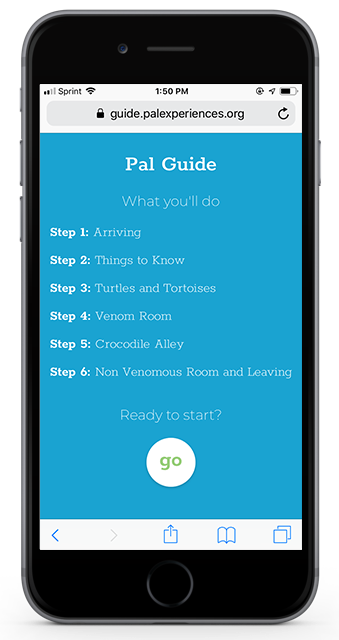 Use our step-by-step approach to set expectations about what you'll see and do.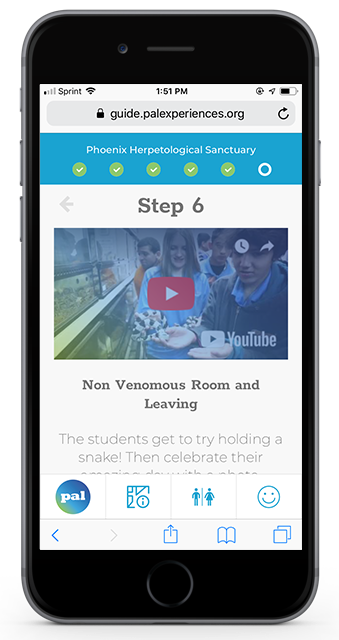 Prep for each step by watching that section from the Pal Video.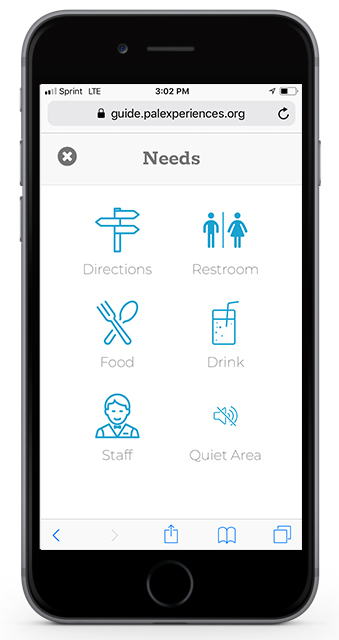 Use picture icons to help your kiddos communicate needs and wants.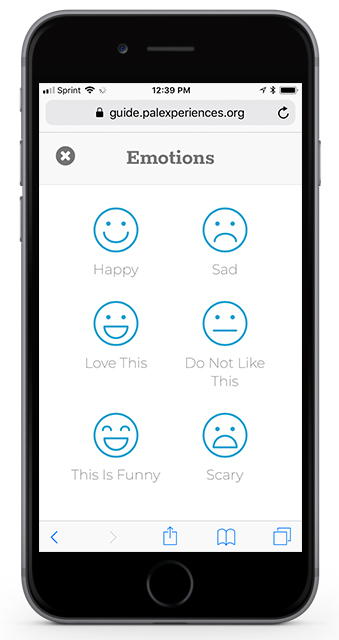 Practice communicating feelings with interactive emoticons.
Click to open the Pal Guide