Video Tour
Showing you what to expect at a Phoenix Suns game
The Suns Pal Video follows Elle as she and her family enjoy an NBA basketball game. Watch with your family to show your kiddos what to expect, talk about any concerns, and plan around any potential sensory sensitivities.
Insider Tips
Know when and where to go, plus how to prepare
Sensory Scale uses 1 - 10 scoring, with 10 being maximum sensory input.
The Gorilla Greenhouse
If you want to take a break from your seats, check out this active play zone kids will love near Section 219.
Discounted tickets to off-peak games
Click the tickets link below and use promo code PAL2018 to access discounted tickets to family-friendly games that will generally be less crowded.
Convenient parking
The Jefferson Street Garage, at 3rd St. & Jefferson, is right next to the arena and offers 1,450 public parking spots.
No need to be quiet
A basketball game is a loud place – people will be tolerant of loud noises.
Action on and off-court
A Suns game has plenty of action on and off the court. There is music, dancing, comedy from the Gorilla, and entertainment on the big screen.
Quiet area
The large Pavilion area that is the main entrance can be quiet once the action starts. Hang out there to avoid the loud player intros or to take a break from your seat.
Digital Guide
For communication and getting around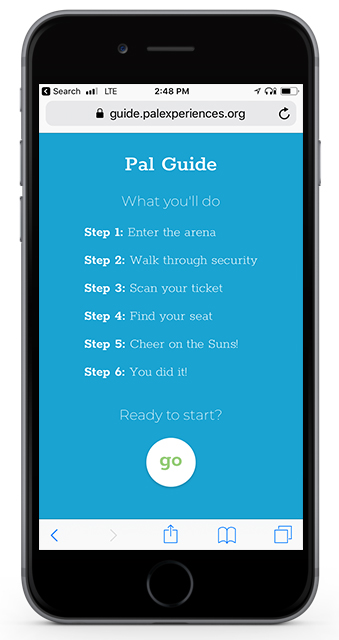 One step at a time. Using this approach to talk about what to expect can help your kiddo feel more in control.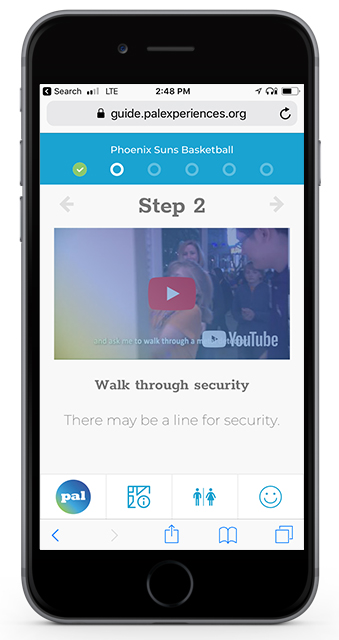 If security gives you anxiety, watching Elle and her family going through may be helpful.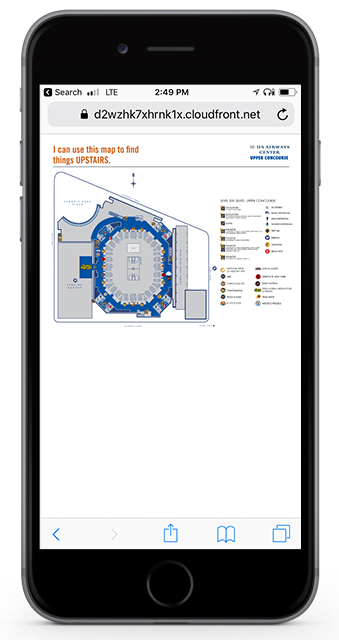 Click the "i" icon to find the Gorilla Greenhouse and more. Maps for both levels are included.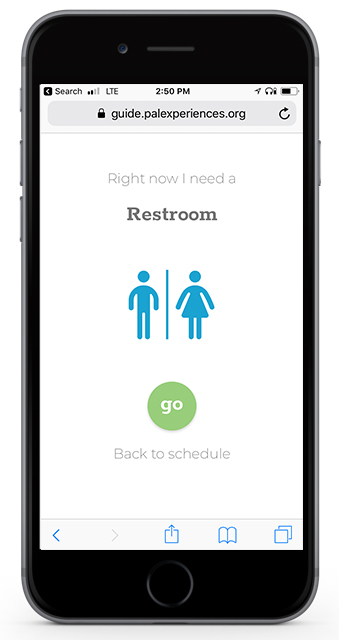 Use our picture icons to communicate needs, wants, and emotions.
Click to explore with our Pal Guide