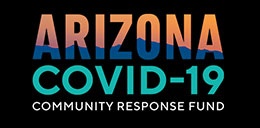 Video Tour
What to expect when staying at home
See four families experiencing school, fun, and life at home. Watch with your family to see what it's like for others and know you are not alone.
Insider Tips
What to expect at home
Volume depends on the moment!
Sensory Scale uses 1 - 10 scoring, with 10 being maximum sensory input.
Schedules help
Writing out what needs to be done for the day can be a helpful way to provide structure in an uncertain time.
Fresh air is powerful
Even when it is hot, a little fresh air goes a long way. Garden hoses, water balloons, and a bowl of ice cubes all offer relief from the heat and some water play excitement!
Use your support network
Lean into family members, friends, or therapists who can offer time on the computer to talk with your kids or learn a new skill. It provides enrichment and the opportunity to connect with someone outside of the house.
Visit Pal Places without leaving the house
Watch Pal Videos as a family to virtually feel like you are out and about. You can plan out your visit for the next time you are able to go!
Big feelings in little bodies
Talk with your kiddos often. Check in with how they are feeling and remind them that lots of people are working hard to help keep them safe.
Find alone time
Whether it is an early morning, a moment in the afternoon or quiet time in bed, space to take some deep breaths and focus on yourself for a second cannot be undervalued. You deserve it!
Digital Guide
For communication and step-by-step support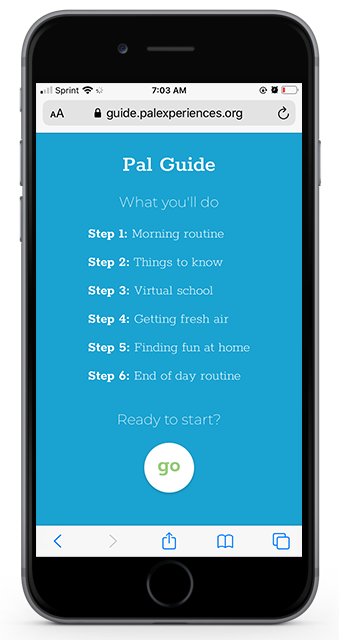 Use our step by step approach to plan your day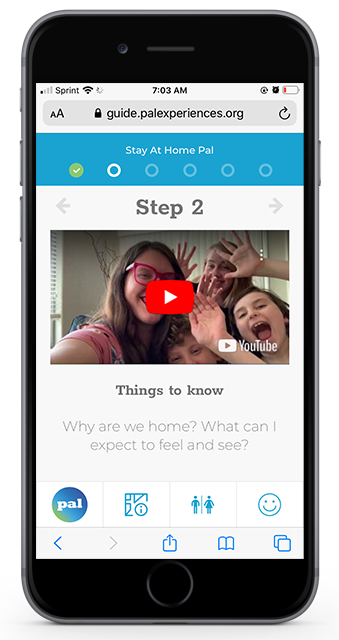 The video tour is divided into segments to reinforce what you've learned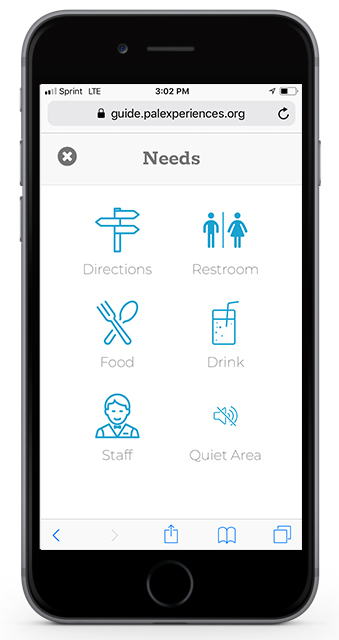 Use picture icons to communicate needs and wants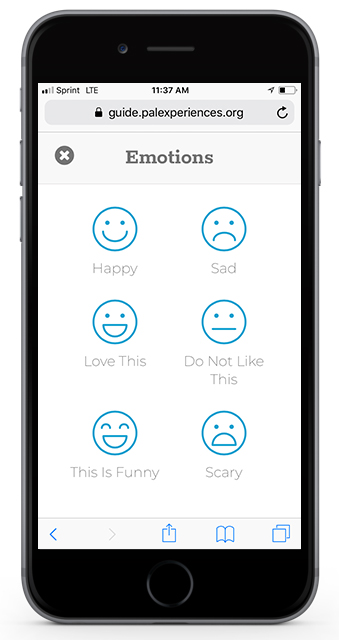 Practice communicating feelings with interactive emoticons
See video for step by step breakdown