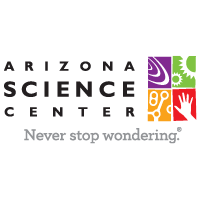 Video Tour
Showing you what to expect at the Arizona Science Center
Watch with your family as Jace and Rylan explore the Arizona Science Center. Show your kiddos what to expect, talk about any concerns, and plan around potential sensory sensitivities.
Insider Tips
Know when and where to go, plus how to prepare
Sensory Scale uses 1 - 10 scoring, with 10 being maximum sensory input.
Learn through touch!
Lots of educational, interactive fun to engage your body and mind. The Center is a hands-on place to learn so find what you are interested in and start exploring!
Discounted parking available
Use the Heritage Square parking garage off 5th St. and Monroe, then bring your ticket to the Information Desk for validation.
Same-day re-entry allowed
Keep your wristband on to enjoy in-and-out access to the Arizona Science Center. Wristbands can be worn on ankles or belt loops, if requested.
Outside food OK in cafeteria
Food and drinks from home can be enjoyed in the Cafeteria, or you can purchase a healthy snack at Bean Sprouts Café. Water bottles are allowed in the Center.
Quieter times to visit
Weekdays after 1 pm and mornings on weekends can be quieter. Free days are very crowded and wait times can be long.
Loud noises may occur
So much to see, feel, smell and hear! Some exhibits, like the sneezing nose and Immersion Theater, can make sudden noises. Bring headphones, if needed.
Digital Guide
For communication and getting around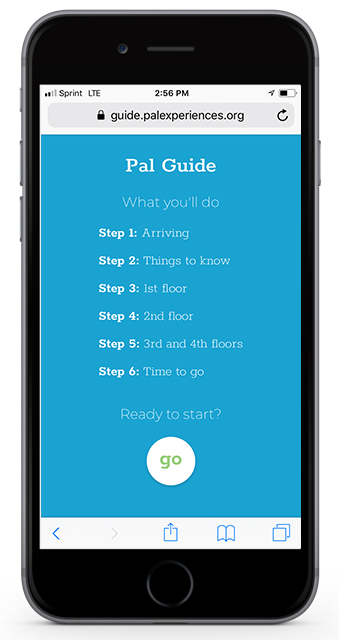 Use our step-by-step approach to set expectations about what you'll see and do.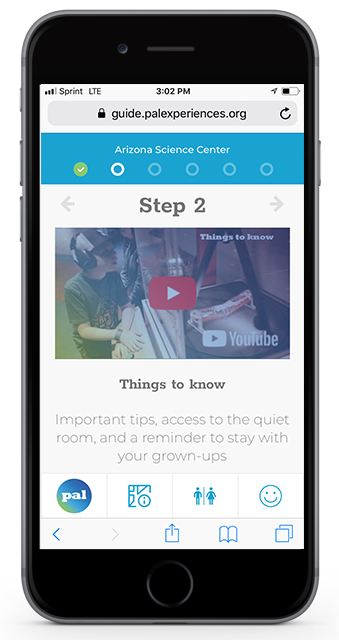 Prep for each step by watching that section from the Pal Video.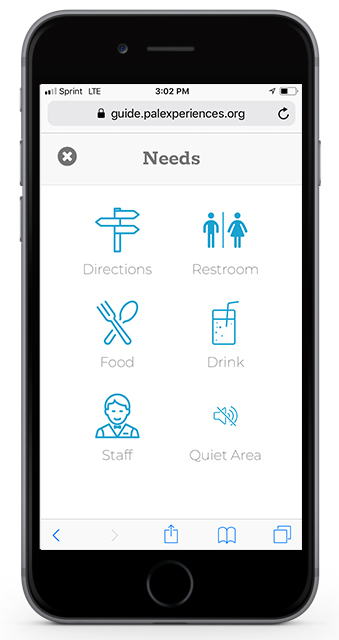 Use picture icons to help your kiddo communicate needs and wants.
Lots of ways to move between floors - click the "i" icon and use the map for guidance.
Click to open the Pal Guide