Video Tour
What to expect when visiting Butterfly Wonderland
Follow Hannah, Olivia, and their family as they explore Butterfly Wonderland. Watch with your family to see what it will be like, talk about what to expect, and plan for any potential sensory challenges.
Insider Tips
Know when and where to go, plus how to prepare
Sensory Scale uses 1 - 10 scoring, with 10 being maximum sensory input.
Save $$$ with combo tickets
Save with combo tickets for multiple attractions, like OdySea Aquarium or Maze. Visit on the same day or any other day for up to a year!
Off-peak hours
Weekends are busiest and they offer free face painting! Weekdays are quieter and field trip groups are usually gone by lunchtime.
Butterflies, snakes and yoga oh my!
Butterflies are just the beginning. Check out the events calendar to learn about unique opportunities like painting classes, yoga and birthday parties!
Get a butterfly kiss!
Butterflies are attracted to bright colors. So look like a flower and see how many kisses you can get. Not in the mood for kisses? Wear black.
Come and go throughout the day.
If you want to take a break outside or explore the courtyard, just get a hand stamp at the front desk for re-entry all day.
More accommodations
Wheelchairs and hearing assistive devices available at Guest Services. Just ask the front desk. Strollers are not permitted in the Conservatory but they have stroller parking while you explore.
Digital Guide
For communication and getting around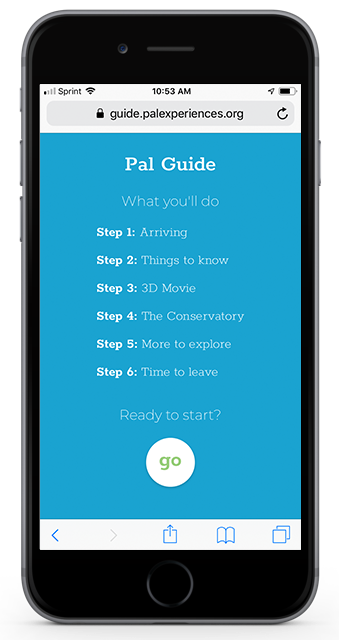 Use our step-by-step approach to set expectations about what you'll see and do.
Prep for each step by watching that section from the Pal Video.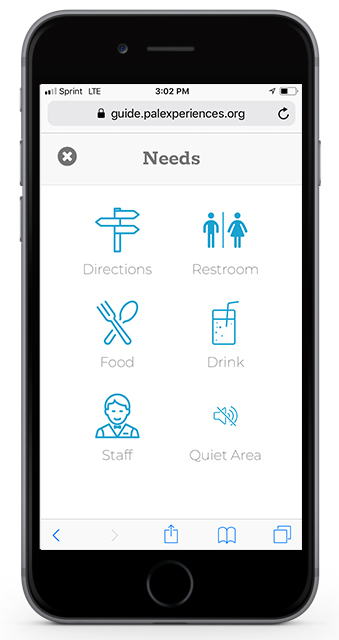 Use picture icons to help your kiddo communicate needs and wants.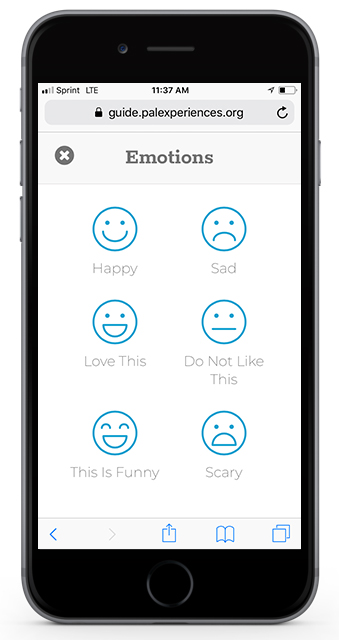 Practice communicating feelings with interactive emoticons.
Click to open the Pal Guide