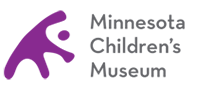 Video Tour
Showing you what to expect at MCM
Watch with your family as Sky, Sage and Sawyer explore MCM. Show your kids what to expect, talk about any concerns, and plan around potential sensory issues.
Insider Tips
Know when and where to go, plus how to prepare
Sensory Scale uses 1 - 10 scoring, with 10 being maximum sensory input.
You can bring in your own food and drink
Minnesota Children's Museum understands everyone's dietary needs are unique. Outside items can be consumed in designated areas, including the Atrium and Landing.
Weekday afternoons are quietest
Most groups visit in the morning, making the afternoons the quietest time to visit, especially during the week.
Parking
If you use the World Trade ramp across the street you can park on the Third Floor and enter the museum via skyway bridge. Bring your ticket with you and ask for validation at the Box Office to recieve a discount.
Comfort Rooms for taking a break
Located on the First and Second Floors, Comfort Rooms are private spaces that offer the perfect retreat for guests needing a sensory break.
Changing tables in many sizes
Restrooms are all outfitted with changing tables, including larger sized ones on the Second Floor
Personal Care Attendants
Minnesota Children's Museum has your back - Personal Care Attendants are welcome to attend the Museum for free when accompanying the person they assist - thank you!.
Digital Guide
For communication and getting around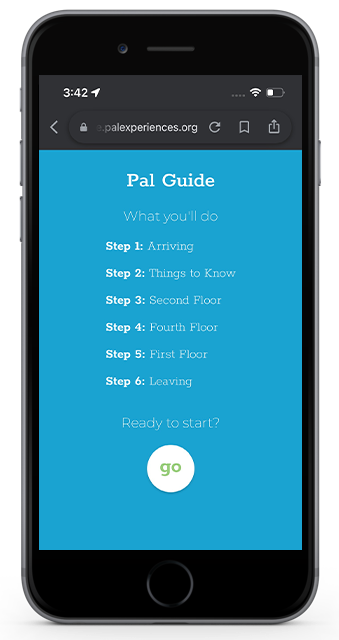 Use our step-by-step approach to set expectations about what you'll see and do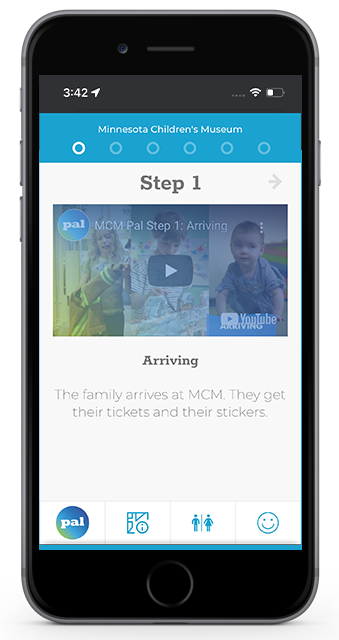 Prep for each step by watching that section from the Pal Video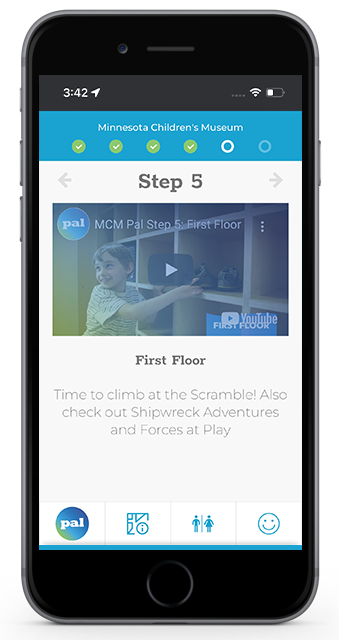 Use the steps to help with transitions when it is time to move on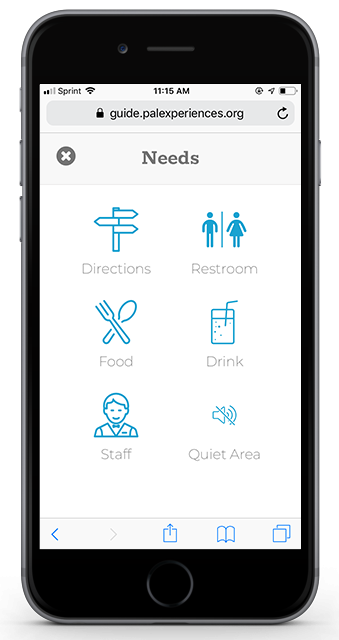 Use picture icons to help communicate needs and wants
Click to open the Pal Guide