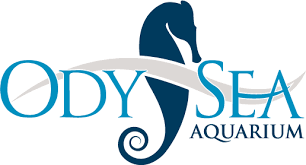 Video Tour
Showing you what to expect at OdySea Aquarium
Watch with your family as Danny and Mary explore OdySea Aquarium. Show your kids what to expect, talk about any concerns, and plan around potential sensory issues.
Insider Tips
Know when and where to go, plus how to prepare
Sensory Scale uses 1 - 10 scoring, with 10 being maximum sensory input.
Learn from experts
The OdySea interpreters know A LOT about animals and they love sharing knowledge. Encourage your kiddo to ask questions.
Options to break for fresh air
There is a quiet patio near Lighthouse Cafe and a hand stamp gives you same day re-entry if you want to leave then come back.
Wear a mask to stay safe
OdySea requires guests 6 years and older to wear masks to keep you, other guests, their team and the animals safe. Face shields can also be purchased directly from OdySea as an accommodation.
Quiet room available
OdySea Aquarium offers a quiet room near Penguin Point for any guest who needs a break. Just ask any staff member.
So much sensory!
Lots of touching, crawling, coloring and building opportunities with touch tanks and play available throughout the aquarium.
Smells like the beach!
The ocean smell is strong when you walk in, but your nose adjusts to it quickly. The patio near Lighthouse Cafe offers a break if needed.
Digital Guide
For communication and getting around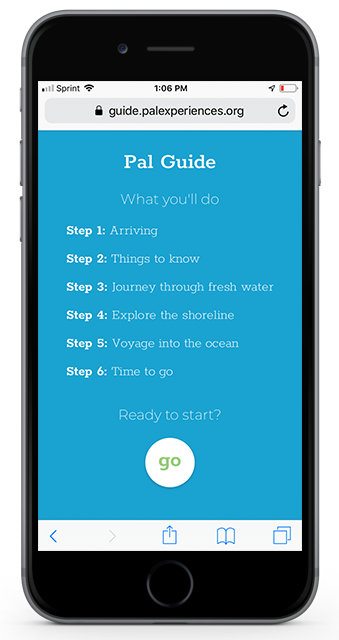 Use our step-by-step approach to set expectations about what you'll see and do.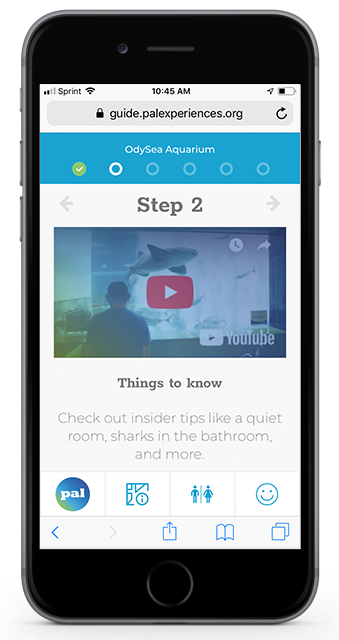 Prep for each step by watching that section from the Pal Video.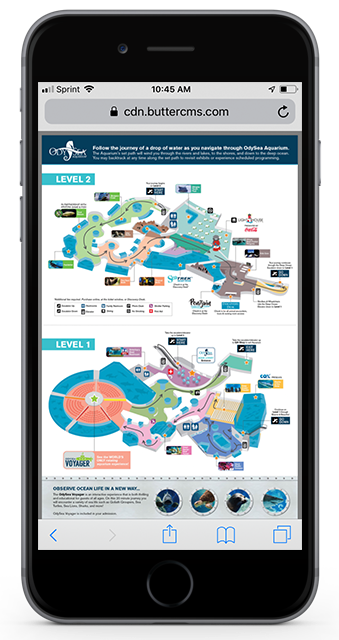 Click the "i" icon at the bottom of the screen for an on-the-go aquarium map.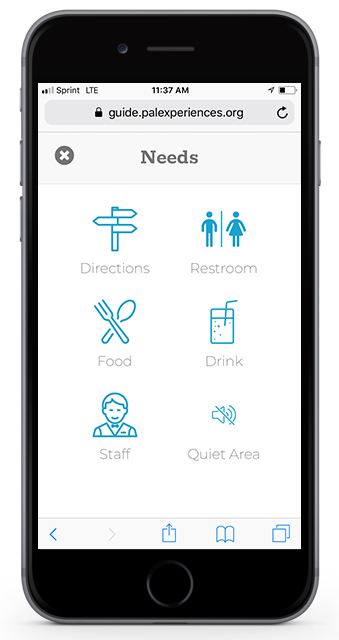 Use picture icons to help your kiddo communicate needs and wants.
Click to open the Pal Guide